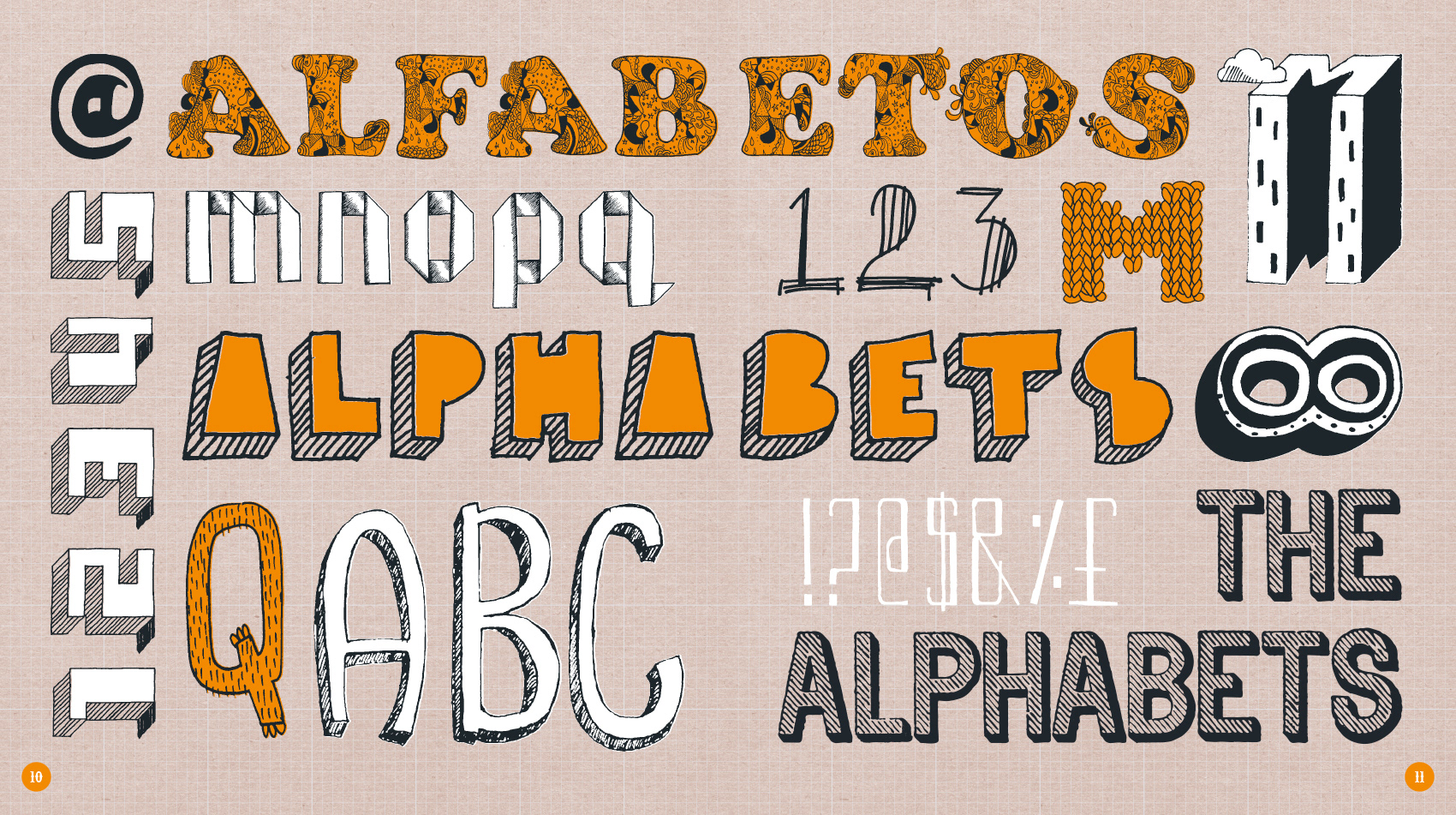 When Ivy Press
 (now part of
Bright Press
)
asked me to become involved with

Draw Your Own Fonts

 the original presentation for the book had already been put together in-house, and I was commissioned to create the full layout and to write the text to accompany each of the hand drawn fonts contributed by a range of designers and illustrators for inclusion in the book. I was also asked to write the text for a "technical" section to finish the book which should include sections on how computers handle fonts, bitmap versus vector, drawing and scanning fonts, drawing with vectors, digitising your fonts, the anatomy of a font and a short glossary of typographic terminology.
Unusually for an illustrated co-edition book of this kind, only two Pantone colours were used throughout. The orange is PMS 144 and the very dark blue which substitutes for black is PMS 433. This  added one or two challenging elements to the way the artwork should be created in order to be fully translatable for co-edition customers, and in that respect the good communications between myself and the production folk at Ivy were invaluable with both sides learning something during the course of the project.
The designers and illustrators contributing fonts for the book were Wayne Blades (who designed Bulk shown in the sample spreads below), Emma Frith, Katie Greenwood, Vanessa Hamilton, Tonwen Jones, Sarah Lu, Dave Pentland, Holly Sellors, Lee Suttey, Scott Suttey (the designer of Butterman), Michelle Tilly and Alex Wells.
The book was published in the UK by Ivy Press and in the US by Princeton Architectural Press.